Learn if Leasing is Right for You at Chrysler Dodge Jeep Ram Fiat of Morgantown
Buying and leasing both have their advantages; it's similar to buying or renting a house. Most customers make the decision based on the monthly payments and how long they plan to drive the vehicle. Check out the basics of leasing below, and then contact us for more details or stop in to see if leasing may be the right decision for you!
What is a lease?
A lease is simply an agreement for the use of a vehicle for a fixed period of time at an agreed amount of money. The key difference in a lease is that after the primary term (usually 2, 3, or 4 years) the vehicle has to be returned to the vehicle manufacturer, or purchased by the lessor. When financing, you pay for the whole vehicle, but with a lease, you only pay for the depreciated value of the vehicle over the term of the lease.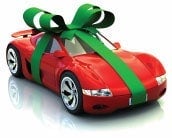 Upgrade Your Vehicle More Often
Do you prefer to upgrade vehicles frequently because of the latest styles, technologies, or changing personal preferences? If so, a lease may be a good choice. Leasing allows you to get a new vehicle more often.
Say goodbye to expensive maintenance not covered by a warranty!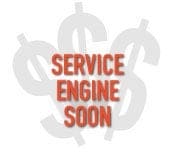 With a 3 year lease, your vehicle is under warranty and the factory will cover the cost of most repairs. Plus, a brand new car is unlikely to have dead batteries, need new brakes, 
or  require costly repairs.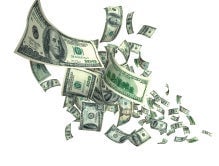 Stop worrying about resale value!
You don't have to worry about resale value with a car lease. If the value of the vehicle drops while you are leasing, it doesn't affect you. If, on the other hand, the vehicle holds its value better than expected, you will be able to buy the vehicle at the end of your lease for a bargain price.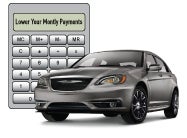 Are you looking for a lower monthly payment?
Leasing offers a lower monthly payment when compared to financing with the same loan terms. If you need access to more cash every month, leasing may be a good choice. Car leases also do not typically require a substantial down payment.
Are you driving the vehicle for business?
If you are driving your vehicle for business, a portion of the car's depreciation and lease payments can be deducted on your taxes. Ask your tax adviser!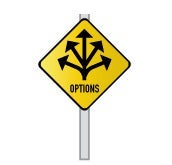 A lease gives you more choices at the end of the term!
You have more options at the end of the lease when compared to financing that same vehicle. If you are ready for something different, then turn it in at a Chrysler dealership and begin fresh with shopping for your next vehicle. Your leased vehicle might have positive equity, so you may be able to use it as a trade-in and use the positive equity as a down payment towards your next purchase! If you would like to keep the leased vehicle, then you can finance the remaining value of the vehicle just like any other purchase.
Hours
Monday

09:00AM - 08:00PM

Tuesday

09:00AM - 08:00PM

Wednesday

09:00AM - 08:00PM

Thursday

09:00AM - 08:00PM

Friday

09:00AM - 07:00PM

Saturday

09:00AM - 05:00PM

Sunday

Closed